Special Purpose Centers
JBSA-Lackland / Port San Antonio
The following section provides the results of the regional center analysis and measures how a center performs relative to the future vision for its category.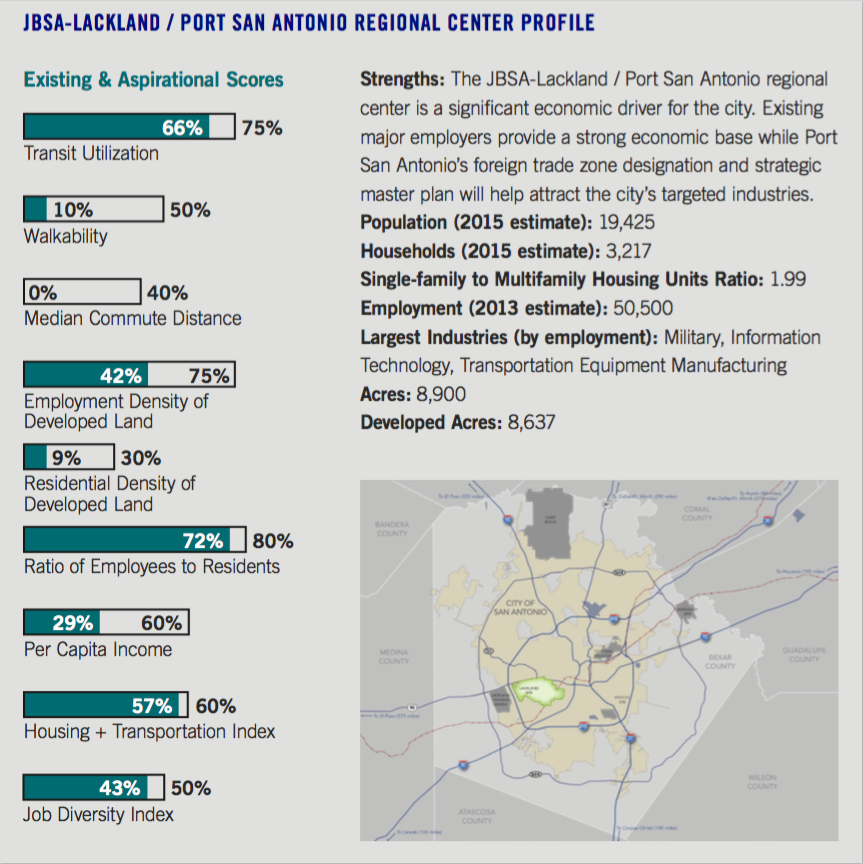 This regional center is home to JBSA-Lackland and Port San Antonio, the former Kelly Air Force Base. Redevelopment of The Port, a 1,900-acre site, is creating an economic engine for San Antonio. This master planned employment center and foreign trade zone currently has over 12,000 employees. With only about 40% of Port San Antonio's land utilized, full development of the site could potentially support an additional 35,000 jobs. Located between I-35, Loop 410 and US Highway 90, Port San Antonio has strong highway connectivity as well as direct air and rail access.
Tasks Ahead: This employment-focused regional center will benefit from expanded housing options for JBSA-Lackland and Port San Antonio employees.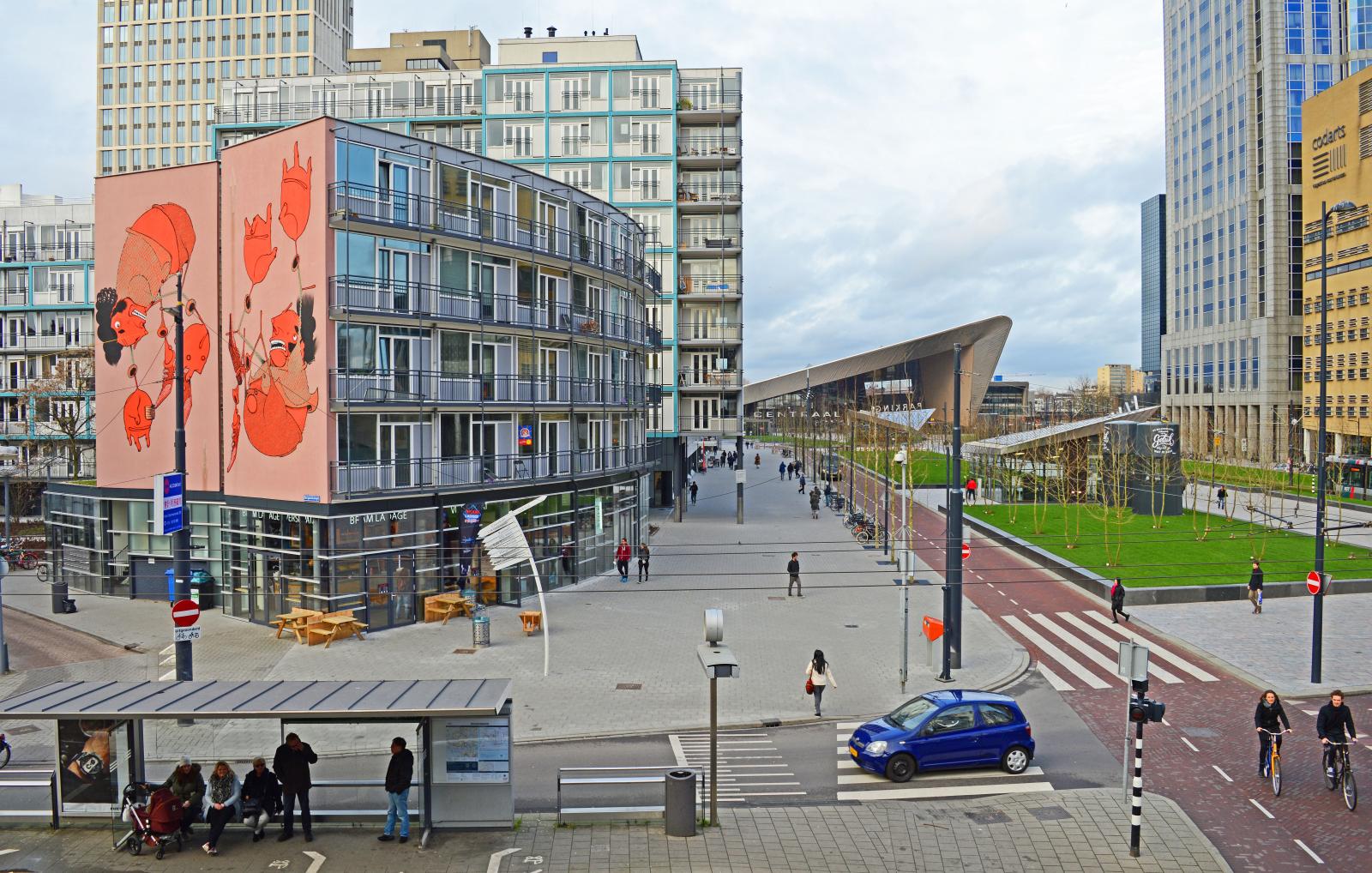 Learn more about the Regional Center Profiles